Regina Dueño — Creator of Reggie Bohemia
APPAREL • HOME DECOR • ACCESSORIES
Purchase my original graphics on t-shirts, hoodies, tote bags, phone cases and more!.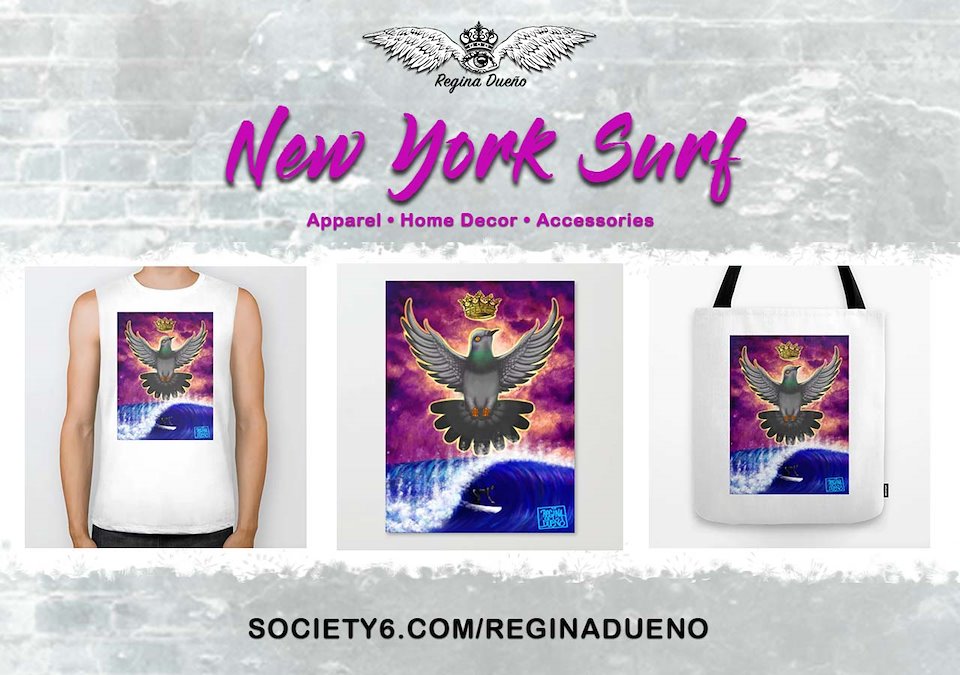 Biker Tee / Art Poster / Beach Tote
•••
"New York Surf" graphic was inspired by my love of surfing.
As a native New Yorker, I am grateful that I am blessed with the opportunity to surf in my home state.
•••
"New York Surf" was rendered digitally on September 2018 by Regina Dueño.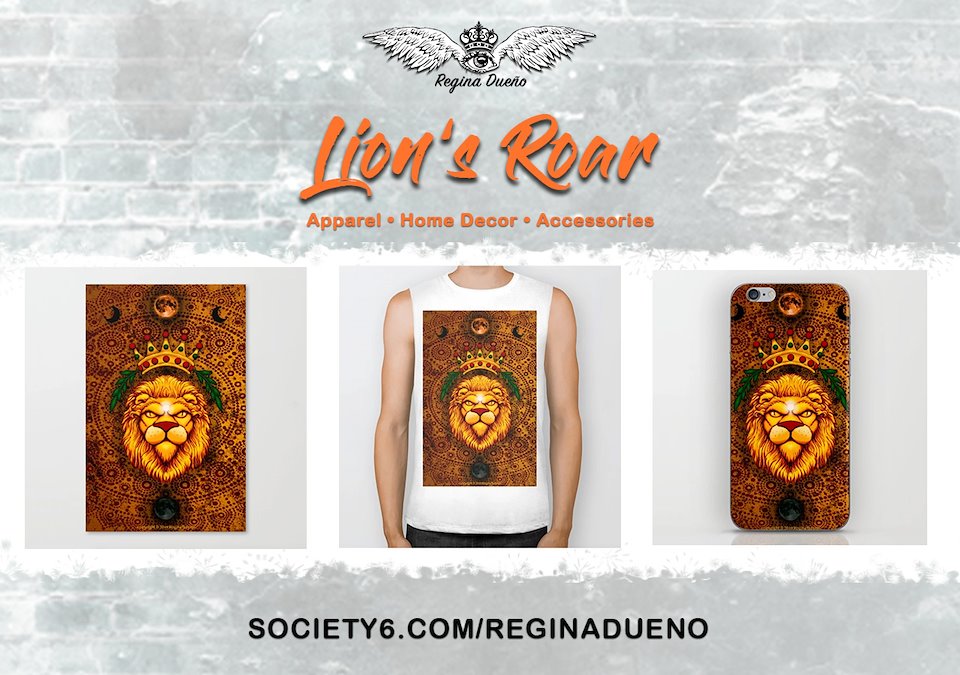 Wall Art / Biker Tee / Phone Case
•••
"The majestic lion, with its golden mane, symbolizes the sun.
Yet, its nocturnal nature depicts lunar power.
Let the lion sigil's energy of the Sun and Moon banish fears and harness strength" -R.D.
•••
"Lion's Roar" graphic was digitally rendered on December 2018 by Regina Dueño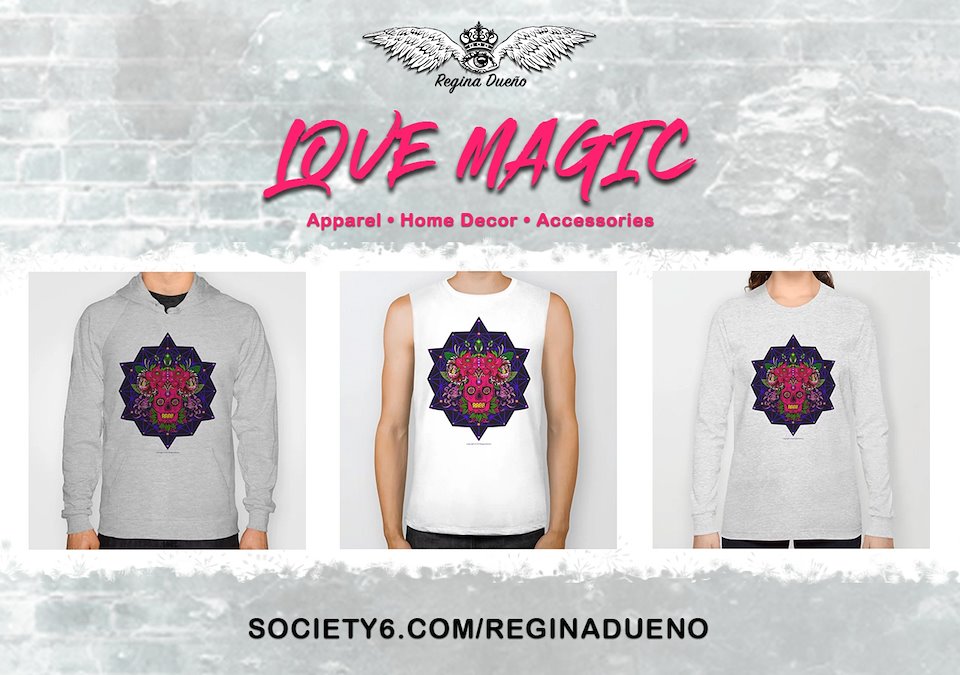 Previous
REGGIE BOHEMIA ART SHOW MARCH 2020
Next
PAINTINGS